Planning for Businesses
---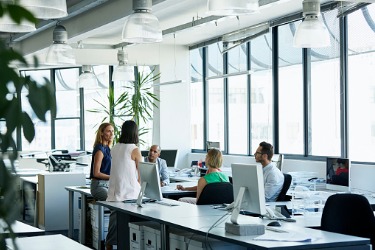 Having the right tools to recruit, reward, retain, and retire employees can make all the difference for a business. Work with us to address these issues and work toward achieving your business goals.
401(k), 457, ESOP, & More!
A variety of retirement plans with comprehensive services and investment management services.
Nonqualified Deferred Compensation Plans
Extra savings for your key employees, beyond qualified plan limits, with creative plan design options to help retain employees and meet organizational goals.
Key Person
Strategies to recover from the unexpected loss of top talent.
Buy-Sell Strategies
Business succession plans designed to help owners prepare for future contingency events.
Group Benefits
Insurance products to build a comprehensive benefits package.
Simple & SEP IRAs

Customized Strategies
We are passionate about helping make sure that your retirement plan is the right fit for your organization. Partnering with leaders in the industry, we provide the following support:
Plan Benchmarking (recordkeeping, fund line-up, total plan costs, etc.)
Investment Reviews & Analysis
Custom Employee Education Programs
Effective Plan Design
Assisting with your Fiduciary Responsibilities

We are proud members of the Retirement Plan Advisory Group (RPAG). Their retirement plan practice management platform is designed to create successful outcomes, by working to protect plan fiduciaries and engaging plan participants.
---
Rick, Greg and Chris provide a variety of services to retirement plan sponsors through their registrations with Principal and a relationship with RPAG. Services being provided are not intended for plan participants. The tools and services provided by RPAG are not endorsed by Principal.